Senior editor, Sydney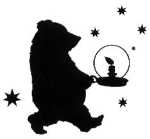 Walker Books Australia Pty Ltd
Walker Books is looking for a new senior editor.
We are searching for an experienced full-time senior editor to join our innovative team of outstanding creators to help produce the highest quality illustrated children's picture books and outstanding fiction and non-fiction titles in a friendly, flexible work environment.
Essential qualifications/requirements
At least three to five years' experience as a children's book editor
Excellent written and presentation skills
Incomparable communication and interpersonal skills
An eye for detail
The ability to manage complex projects calmly and methodically
A deep understanding of the publishing industry
Tertiary qualifications in publishing, editing and/or literature are an advantage.
Organised and self-motivated, you are comfortable working independently, meeting deadlines and coping under pressure. You are a voracious reader, value your creative partnership with your colleagues and have a love of children's books.
About us
We're a creative work culture that closely matches the diversity of our readership. We seek applicants from all backgrounds to ensure we get the best, most creative talent on our team. We are proud of our reputation, values and culture and we are dedicated to continually improving, namely in the area of diversity and inclusion, in both the books and creators that we publish and our internal processes.
Walker Books Australia is an award-winning publishing house based in Sydney, Australia. For over twenty-five years, Walker Books has published outstanding children's books for readers of all ages. Walker Books Australia is part of the Walker Books Group, together with Walker Books UK and Candlewick Press. Visit Walker Books Australia online.
We are committed to equality, diversity and inclusion, and is opposed to unlawful discrimination, bullying and harassment. We want to be an attractive employer for all individuals seeking a career in publishing, regardless of background or identity; and we want to create an environment that stimulates creativity and collaboration, is respectful of difference, and supports well-being.
Job details
Job: Senior editor
Company: Walker Books Australia Pty Ltd
Location: Newtown
Work type: Full time
Application closing date: 15 July 2022
Contact details
Name: HR
Company: Walker Books Australia Pty Ltd
Email: personnelWBA@walkerbooks.com.au
Category: Jobs