Customer service & operations executive, Melbourne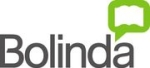 Bolinda Publishing
Bolinda is seeking a customer service & operations executive, to work alongside our founder & operations manager.
Based in their Australian Head Office in Tullamarine, Melbourne, you'll assist with the management of Bolinda's existing accounts through providing advice, content recommendations and administrative support to libraries, schools and university clients. Your love of all things literature will see you quickly develop an excellent understanding of Bolinda's content and products, and will enable you to foster strong relationships with clients, who will trust you to recommend content collections relevant to their industry and target demographic.
To be considered, you'll ideally come from a bookstore or a library-based background or similar roles involving high levels of organisation, relationship management, customer service and support. Importantly, you will be able to demonstrate a clear passion for books and audiobook content, which will shine through in all you do.
As a touchpoint for Bolinda's customers, you will go above and beyond to ensure the customer's experience is memorable for all the right reasons. People love being around you! You'll use your exceptional communication and problem-solving skills to find innovative solutions to client requirements and you will have the ability to offer solutions they may not have considered yet.
A love of fast-paced and highly dynamic working environments is a must, enabling you to effectively manage competing demands and enquiries to a very high standard, without compromising on service. You'll be working to enhance client and end user engagement with our products; therefore, you'll need to be mature-minded and highly personable.
You'll be comfortable using a range of technology and software programs including SAP, Slack and the MS Office suite. You will also relish learning about and using new applications as they emerge in the market and at Bolinda.
Importantly, you will be independent and able to work well without direct supervision, with full accountability for the work that you do. Your flexible nature and ability to quickly adapt to new challenges will allow you to always bring fresh ideas to the table, with the ability to seamlessly respond to changes around you.
Job details
Job: Customer service & operations executive
Company: Bolinda Publishing
Location: Tullamarine
Work type: Full time
Application closing date: 30 September 2022
Applications website
Category: Jobs