Sales assistant, Sydney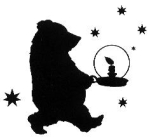 Walker Books Australia Pty Ltd
We have an exciting opportunity for an organised, innovative, book-loving, self-motivated sales assistant, to join our national sales team.
We are looking for someone passionate about children's books, understands the value of sales support and thrives in a sales-driven environment; is excited about joining a team whose whole objective is to connect stories with readers.
This is an ideal role for someone who finishes reading a book and can't wait to tell a friend about it, or perhaps a bookseller who wants to diversify and start their sales career in publishing.
If everything so far has piqued your interest you could be the perfect person for us.
Below is a snapshot of what the role involves:
Preparing monthly sales kits, presentations, and reports for the sales team
Preparing and assisting with sales submissions for key customers and assisting with key customer support
Supporting and assisting the in-house sales team with requests daily
Collaborate across various departments on behalf of the sales team
Communicating daily with customers ensuring their needs are met.
To be successful in this role, you will need the following key skills & attributes:
Strong communication skills, understands the dynamic of a small team and wants to be hands-on and involved
Must be able to work to deadlines, juggle several tasks and prioritise.
Must have experience with Excel and Office, an eye for detail, and a passion for accuracy
Interest and awareness of the children's book industry and competitor activity.
About us
We're a creative work culture that closely matches the diversity of our readership. We seek applicants from all backgrounds to ensure we get the best, most creative talent on our team. We are proud of our reputation, values, and culture and we are dedicated to continually improving, namely in the area of diversity and inclusion, in both the books and creators that we publish and our internal processes.
Walker Books Australia is an award-winning publishing house based in Sydney, Australia. For over twenty-five years, Walker Books has published outstanding children's books for readers of all ages. Walker Books Australia is part of the Walker Books Group, together with Walker Books UK and Candlewick Press. Visit Walker Books Australia online.
Job details
Job: Sales assistant
Company: Walker Books Australia Pty Ltd
Location: Newtown
Work type: Full time
Application closing date: 15 August 2022
Applications website
Contact details
Name: HR
Company: Walker Books Australia Pty Ltd
Email: personnelWBA@walkerbooks.com.au
Category: Jobs