Entries open 11 July for Australian Business Book Awards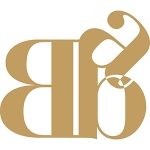 The 2022 Smart WFM Australian Business Book Awards (ABBAs) are back for their fourth year. The ABBAs were established to recognise entrepreneurs, businesspeople and business owners who have written and published a book demonstrating their skill, knowledge and experience in their industry or area of expertise.
Previous winners and finalists have received publicity, speaking engagements, industry recognition and sales due to their books being in the awards, and as one winner puts it: 'If you have achieved as much and come as far as publishing a book, think about taking the next step and putting it 'out there'. The Australian Business Book Awards is a great place to start. You might surprise yourself!'
The awards are open to books published in the Australian market between 1 July 2021 and 30 June 2022.
Any profits from the awards are donated to The Indigenous Literacy Foundation.
Entries open on 11 July. For more information click here.
Category: Classifieds